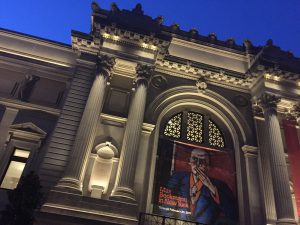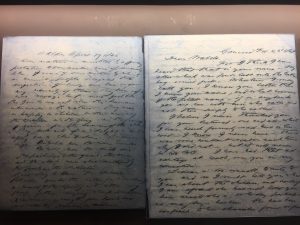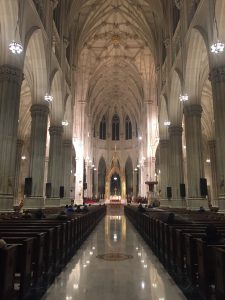 This past week I've spent a lot of time thinking about time. First, I sell the keeping of it for a company named after the Greek God of it, Kronos (he was also known for eating his babies but that's for a different day).  Second, I was staying in it's very bright square in New York City for an industry convention.  Third, I decided to preamble the work trip with a short holiday by flying in early to stay with my sister and a friend in Brooklyn, during which time we visited some remarkable timeless marks.
Of our many stops was The Metropolitan Museum of Art. Established in 1870 and an architectural masterpiece itself, The MET is the largest art museum in the U.S., holding more than 5,000 years of art from all over the world, across various cultures.  5,000 years.  If my math is correct, which it's likely not, that's around two hundred generations worth of creation.  If my math is incorrect, which it likely is, that's still a lot.  The MET has also been sued for displaying looted and stolen antiquities, so more than thrice, I had to refrain from breaking into the pink panther theme song and creep.
While perusing the artwork, I thought how curious it is that, while human beings and most other things can't, art can defy time. The sky, landscapes and even the earth's coordinates, all succumb to it, but these artists, although long passed, here they live together; their inspirations, ideas, visions, decisions from the mediums to the textures to the colors, their originalities, insecurities, prides, joys, pains, dedications, breakthroughs… their time; the things they didn't do so they could do this, the lives they didn't live so they could live this, the total opportunity cost; all of it preserved.  From Lithuanian born Ben Shahn and his heart gripping street art, to French Dubuffet and his humanistic authenticity, to Balthus and the resentment represented by his monsters, they each had stories, told stories, and those stories live on here.  Their brains did this, their hands did this, their hearts did this – a trinity of creation in a victorious battle against time.  During moments in time far away, but no less real than this one, they did this.  They touched then what people see and feel now.
Another day I spent an afternoon in the New York Public Library, another remarkable illustration of art both defying and in concert with time, working from a room full of people much quieter than me, beneath two mermaid angels carved into the ceiling. If I could have a super hero power, it would be to acquire all of the knowledge and wisdom of the world.  If I could have two super hero powers, I would be a time traveler, which might lend to my appreciation for art and books because for me, they offer that.  A good book, a little bit of time, and an Ann of Green Gables imagination can transport you anywhere, anytime.  If I could have three super hero powers, it would be to get rid of this hyena laugh so I stop risking getting kicked out of places and losing friends.
Touched by the stateliness, strength and quality of the structure, the softness of the marble, the ornateness of the detail, the smell of the old books, the exhibits of Henri-Charles Guerard, the original written manuscripts from Thoreau's Walden, and the time spent on it all, I found myself again in awe of the durability and sustainability of art against time. Life was hustling and bustling just outside the library's Goliath doors, and here I was safely tucked away in a time capsule full of boundless words, beautifully bound.   How much I love so much of this world and many of its inhabitants.  How much I feel like a little mouse.  How long I could stay here, if only they would let me.
Another inspiring visit was to architect James Renwick, Jr.'s beautiful Neo-Gothic-style Roman Catholic church, St. Patrick's Cathedral, a sobering commandment of reverence like a mountain, regardless of one's faith or lack thereof. Erected in 1878, lined by statues of renowned saints glowing above candles lit in remembrance and offering, pews dotted by tourists and worshippers and those in between, echoes of the entrance into and exit out of prayer, I was humbled to tears.  Here we all were.  Strangers with timeless desires, to experience God, history, art, beauty and/or relation and/or all of the above, like those who've come and gone before us.
Just outside the venerable peace of all three institutions, urgency lived on in the electricity of New York City life. Time was moving forward uncontrollably.  People were rushing to work, dinner reservations, landmarks, shows, to capture a final picture before heading to the airport, to escape the rain.  Horns everywhere screaming "GO!"  Duality reigned.  The necessity to balance the deadline with the "you" time was overwhelming.  We seem to have so little time to spare, until we step into the right place and realize that in some moments, it's temporarily endless, and absolutely necessary, and we should and really can sit still.
The MET – timeless art. The NYPL – timeless story.  St. Patrick's Church – timeless reverence.  The human – timeless desires for it all.  Depictions of mortal visions converted into immortal conceptions.  So much thought and attention, both fleeting, and forever.  How much time gives us, and how much it takes away.  How generously it serves us, and how quietly and unassumingly it brings us to our knees; the greatest healer and ultimate assassin, the host of life and death.  A prodigious escape artist,  how precious and rare it is.  How imperative it is to spend it wisely.  No matter what, while breathing, we at least have time.  You might have nothing else to spend, but still have that.