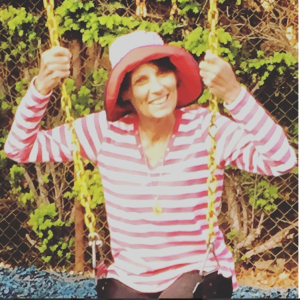 Happy Birthday, Mom.  Today you would have been 60.  Well, to be honest, today as I write this, you would've been 59 and 363 days, but I wasn't sure how I'd feel on your actual birthday, so I'm writing in advance. There are things I didn't get to say to you and things about you the world should know.
There are moments in your life I wish I could've witnessed…
…the first time your Father held you in the strong, safe paws that he passed along to you.  Counted your toes and heartbeats and blinks.  Filled the palm of your hand with the pad of his thumb, your fingers curling around it in security. Your reaction to each  other; warm, brown eyes reflecting and consuming each other, prisms of milk chocolate.
…the first time you smiled, announcing those striking dimples.
…the first time you smelled a puppy and felt its scratchy tongue.
…the first time you stood up.  And when you stood again after your father, your hero, passed away when you were only 12, the blow of your life.  You had to regain the strength and courage to stand a lot in your life, donning more shields than swords.  You were a muscle and a warrior, a grizzly beast of burden.
…taking care of and teasing Uncle Dave thereafter, how you two adored each other.
…the first time you mounted a horse and broke into a cantor, your favorite freeing gate.
…running barefoot across the fields of the horse barn you volunteered at, toes sparkling in diamond dew and moonlight.  This was one of your favorite stories to tell, and my favorite to hear.  This is how I picture you now.
…at the Billy Graham crusade when you fell in love with Jesus.  When later, you and Dad drove cross country with your Alaskan Malamute Cody and you wrote it in the sand.  During every free falling, free wheeling moment of that trip.
…when you were appointed captain of the basketball team and cheerleading squad.  Watching you lead.
…when you composed and delivered your valedictorian speech; your nerves and excitement and pride, and the admiration of your peers.
…the first time you looked in the mirror and saw that you were beautiful.  And when you realized in your heart that a mirror didn't reveal it.
…rocking in the rocking chair for hours before giving birth to me at home.
…the first time you held Katy, Luke and me.
…the moments during which you wrote journals about us, capturing our childhoods so that we could know who we were.  These are now my most cherished readings.
…picking out patterns at Yankee Barn to make our clothes, despite my demand for "fashion clothes."
…lovingly quilting our baby blankets and albums, and preserving them for our keeping.
…when Dad tried to make us join a commune and you retaliated.  Thanks again for that.
…planning our home school lessons and teaching us. (Or Katy and Luke, at least.  Pretty sure I was finger painting stick figure dogs with my boogers at this point).
…gardening so you could nourish us organically, a natural in so many ways.
…the first time you nailed your Apple Crisp.
…setting up the train around the tree on Christmas Eve, the year you and Dad surprised us with it, when we could barely cover the mortgage.
…courageously driving to visit me in Columbus, arriving face half covered in your big old floppy hat and a grin of pride from ear to ear.
…bathing your Mom when she no longer remembered how to.  The evenings you spent together in silence and in love.
…exploring Italy with you, what would've been your first trip overseas.
…watching over us as we let you go.
…reuniting with your fathers.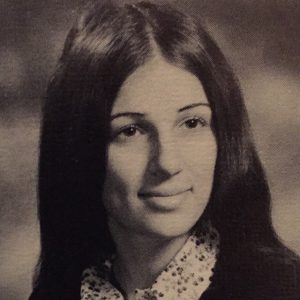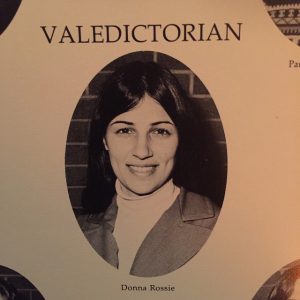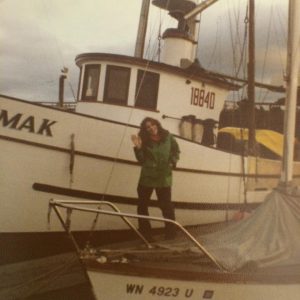 I wish I could see one or two or a thousand more times…
…your rascally smile as you "picked our thumbs."
…bundling up and walking the dogs in the snow, no matter how cold it was.
…doing the Stromboli dance. "Stromboli, Stromboli – makes the bottom get big!"
…when I got in my car accident and you refused to leave my side in the ambulance as they rushed me to the hospital.  Fighting like a lioness with the nurses and doctors until you felt I was adequately cared for.
…praying and writing quietly in the mornings in your pink llama robe.  Such an eloquent, talented writer and you never even supposed it.
…the ornery twinkle in your eyes when you licked the mixers and spoons after baking, smiling slyly as if you knew a secret.
…choreographing and performing graceful dances for the church.
…performing not so graceful hip hop dances for us.  That rhythm, though.
…ogling Michael Jordan and Nicolas Cage.  Wide ranging taste, you had.
…preparing the kitchen for our friends and their children to decorate Christmas cookies.
…laughing at me falling, countless times, and laughing at me in general. It was one of my favorite things, pleasing you.
…laughing at everything that came out of Josh's mouth. He was like a second son to you.
…laughing in general.  That dazzling, generous laugh.
…welcoming any and everyone with your captivating smile.
…making me grilled cheese and tomato soup, even when you could hardly stand.
…proudly watching Katy perform.
…holding Bella.  The gazes and giggles of adoration and admiration the two of you exchanged.
…fighting with and then laughing with and then fighting with and then laughing with Aunt Jenny.
…your awe of Alexandra and Anthony, as you watched them each grow up.
…the deep and simple love between you and Uncle Dave.
…swinging peacefully on your porch swing under the colors of the country sunsets.
…your glory days at Coalton Days. How much you loved your aunts, uncles and cousins, and how fond they were of you.
…our easy, breezy summer cookouts at the ranch.
…scurrying around the house determined to deliver fairy tale Thanksgivings and Christmases, and more than accomplishing it; my favorite memories.
…eating giant eagle cake today on your birthday, and for 40 more.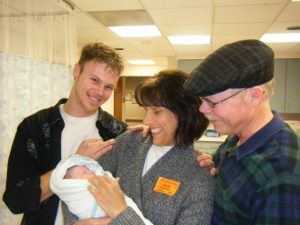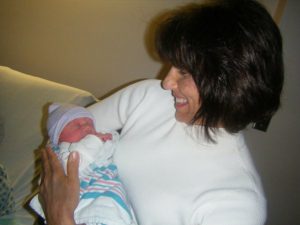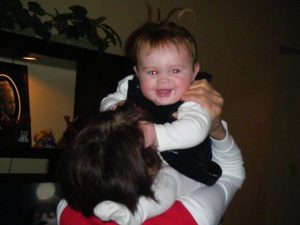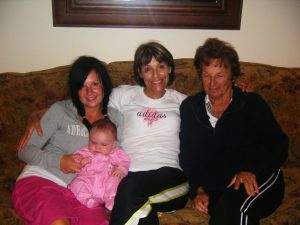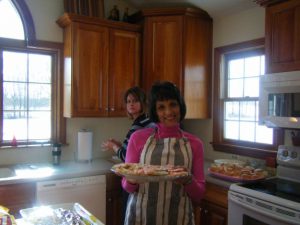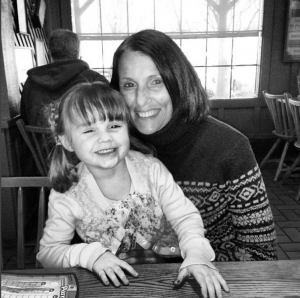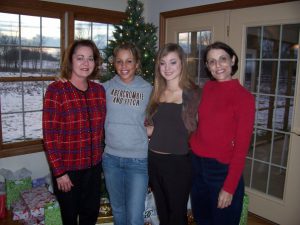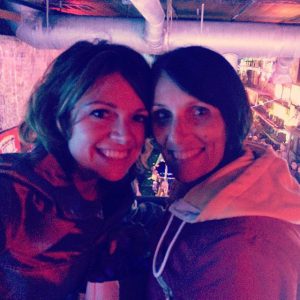 There are things I want to thank you for…
…tucking me in, praying with me and tickling my back before bed.
…journaling about me throughout my childhood, and then hiding the journals in my treasure chest/coffee table so that one day, while digging in it for a book, I'd find them.  For understanding who I was before I did.
…planting the apple crisp recipe in a low traffic drawer in my kitchen that I didn't open until some months back, with the words, "Joanna, my dear, keep this and make it for your family!  It's a tradition.  Love you!" and in some of the final directions, "Mix butter into dry ingredients with your hand.  Lick fingers when done. :)" 
…your quirky sense of humor which informed my quirky sense of humor.
…for holding me until I stopped crying when we hit and killed the black kitten by Rufener's farm. I was so helplessly angry with you, so struck by the reality of death and suffering in life, shaking on the farmhouse kitchen floor in sobs, and you laid down next to me and wrapped your arms around me until I finally stopped crying and we just laid together, my back comfortably, safely cradled against you, your back surely uncomfortably against the oven, exhausted, silent spoons.
…for the dates to the Hartville library, consignment shops, chocolate factory, New Baltimore Ice Cream and Quail Hollow, and the occasional bike rides there, too.
…for letting me spit like a boy on the softball field, even though it bothered some of the other parents.
…for allowing me to be as boyish or girlish as I wanted to be, whenever I wanted to be it. To fully express myself.
…for giving me Katy and Luke.
…for giving yourself entirely to us.
…for giving me the trust and freedom to become, and the encouragement to continue becoming.
…for the love, security, support and pride that birthed the confidence and self-assuredness you always admired in me.
…for doing your very loving best and for it being miles beyond enough.
For teaching me…
…empathy.
…to care for animals and people and the vulnerable.
…what it feels like to be loved without condition and how to love in that way myself.
…to seek the truth and stand up for what is right and just.
…to make wise financial decisions.
…that college is important, but it's okay to waste some credit hours on dinosaurs and caves, just for fun.
…how to make a home a home.
…the character, promise and mystique of a quality antique.
…the meaning of selflessness and sacrifice.
…the importance of a strong work ethic and integrity.
…the power in the humility of a servant's heart.
…that I'm no better than anyone, but that I'm great.
…to dry up a heavy cry with a heavier laugh.
…to live in balance and moderation, peas and grilled cheese.
…when and when not to take myself seriously.
…to seek beauty.
…to go into the woods.
…that I can't always have my way.
…that life is just unfair.
…that I'm stronger than I ever knew…
…that I'm a beast of burden, too.
…to nurture my artist's heart. You loved my drawings, paintings and writings, especially this poem I wrote for you a few years ago about hope and Quail Hollow, and I now cling to myself.
Hollow Tears
Today my peace felt hollow
More hollow than before
The quail's song was solemn
Dead eyes on forest floor
Past scratching at the wind
Little girl with haunting smile
Scrapes through and grabs my hand
Says "walk with me awhile"
Remember bridge and creek,
Warmth slicing through the trees
Your skin on forest skin
Lungs full of crisping leaves
You ran and danced with blood
Kin breathing the same air
You bathed in river love
Drowned away your fear
I wish I brought epiphany
Could remedy your pain
Quail's song was always solemn
Fog also shares this lane
But  I promise you one thing
I defend your honor here
Past joy and future hope
Bring peace to hollow's tears.
And this one I wrote to you, in the days following your death.
My self is hard to be, without you. 
My flesh and bones are of you, cross-stitches and puzzles.
From your inside out, I am. 
My hand now holds the other, wishing it was yours.
I'd give up both, you know, for just another tickle. 
Three heartbeats cry together but the Phoenix is in flight.
The horse begins its cantor.
I've since realized that I'm not actually without you, and have begun to put the puzzle pieces back together, reacquainting with my self.  Mama, this life of mine was a gift from you tied up in a fiery red bow, and now more than ever I'm impassioned to unwrap it.  So I promise you, I will live for 2, then find my way to you.
Happy 60th Birthday, Donna Jean.  I hope the cake and the cantor are as sweet and free as you.
I love you more than you can imagine.
Your "baby girl", Joanna Bean